Trillium's Co-Owner, Realtor®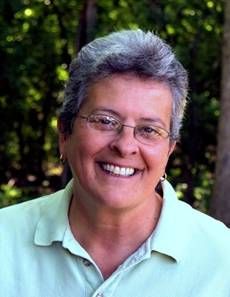 Buying and selling a home are two of the biggest events in your life. As a top Ann Arbor area Realtor®, I have the experience and track record you are looking for. Please let me help.
I offer a free, no-obligation extensive market analysis of your home.

No website can take the place of a top real estate agent—not even this one. This site is filled with ways to contact me for one-on-one expert help and advice. That's my job. Contact me with confidence! I guarantee your privacy will be respected.
And I offer these services for free and without obligation. Why? I want to be YOUR REALTOR®. As your trusted, professional real estate partner, I will work to ensure that you have a positive experience buying your next home or selling your current home.

Why I'm an excellent choice
to be your agent
Recipient of the 2014 Realtor® of the Year Award, chosen by my colleagues, which is such an honor
In the top 9.7 percent of top sellers in the 900-member Ann Arbor Area Board of Realtors® for many years
2012 President of the Ann Arbor Area Board of Realtors®
Licensed since 1991. Graduate, Realtors® Institute, Accredited Buyer's Representative
Specialize in residential real estate in downtown Ann Arbor, but experience extends throughout Washtenaw County, including Chelsea, Dexter, Pinckney, Milan, Saline, Whitmore Lake and Ypsilanti
Email Linda
734–216–6415 cell
734–302–3011 office
---
More about Linda
IN THE COMMUNITY
HOW LINDA GOT INTO REAL ESTATE:
An inspector suggested to Linda in 1991 that real estate would be a good fit for her. And it was. A perfect fit. After 25 years of good, hard work and being in the top 9.7 percent of sellers during many of those years, Linda earned the 2014 Realtor® of the Year Award and served as 2012's President of the Ann Arbor Area Board of Realtors®.
Education:
B.A. from Michigan State University—GO GREEN!
Real estate license, 1991
Graduate, Realtors® Institute
Accredited Buyer Representative
Family: Wife Sandi Smith, son Jason Frenzel, in-laws Dot and the late-and-still-loved Walt Smith, feline Louie, canine Toshi Smith Lombardini
Life before real estate: Owner and general manager of The Pantree Restaurant; manager of the Ann Arbor Women's City Club
Life's passion: Balancing life, gaining and using knowledge to improve
People I'd most like to meet: Peter Falk and Angela Lansbury
Favorite book: The Celestine Prophecy by James Redfield
Favorite movies: "Princess Bride," "Die Hard" and "Homeward Bound"
Favorite local restaurants: \aut\ Bar, Northside, Sabor Latino, Zingerman's Roadhouse
Favorite restaurants anywhere: The Dam Site Inn in Burt Lake, Michigan, and The Moose Lodge in Norway
Favorite musicians/groups: Bob Marley, Zrazy, Jeremy Kittle
Favorite quote: Peace, Love and Rock 'n' Roll
Favorite cause: Peace: Within and Without
Favorite vacations: Jamaica & Hawaii
Favorite free time activities: Anything with Sandi and Jason. Reading whodunits. Watching "Law & Order."